Legal counsel to entrepreneurs, music industry professionals and publishers, litigator, brand muse, and guardian of big ideas. Meet Cheryl Hodgson, founder of Brandaide.. Cheryl provides a unique combination of legal expertise and practical business experience based upon her career in the music industry. Her successful career as a federal court litigator in cases involving music industry contracts, trademarks and copyrights guarantee strong advocacy in business, calculated to seal the deal, while minimizing future risks.
Cheryl oversees brand protection for clients world-wide through her network of trademark professionals. Clients include entertainers, entrepreneurs, publishers, fashion brands, natural food brands, coaches, trainers, authors, music technology and publishers. When it comes to protection for brands, licensing and royalties, Cheryl has become the "lawyer's lawyer" to whom other attorneys turn for advice.
Cheryl Hodgson offers a unique combination of legal expertise and practical business experience based upon years of experience in the music industry as a manager, agent, and music publisher. Cheryl's expertise in music publishing was tapped by the late Bill Graham, when Cheryl joined the Bill Graham management team where she worked with Eddie Money, Joe Satriani, and the Neville Brothers and oversee the Bill Graham music publishing catalog.
She was the first attorney to rescind recording agreements, suing to recover the famous Kingsmen's recording of "Louie Louie." She also took on Fonovisa and Univision in a hard-fought battle over willful theft of the BANDA ZETA music group name, resulting in a large financial settlement.
Cheryl was one of the first music attorneys to advocate strong brand protection for musical artist names and lyrics. In the late 90's, she won an important legal decision granting protection for the song title "Louie Louie" as a trademark. She presently serves trademark counsel to artists such as The Cure, Gregg Allman, Black Flag and Miguel as well as a number of music libraries and music technology companies in Los Angeles.
Cheryl practices in the following areas:
Branding for Personal Brands, products and services
Global Trademark Protection Strategy and Registration
Trademark Trial and Appeal Board Proceedings
Domain name protection and enforcement
Trademark Certification Licensing Programs
Advising Family Law Counsel as to Copyright Assets in Marital Dissolution
Music Copyright Acquisition and Sale Transactions
Music Licensing and Clearance
Music Publishing and Recording Transactions
Branded entertainment
Endorsement, licensing and sponsorship agreements
Trade secrets, privacy and confidentiality
Trademark Copyright Infringement Litigation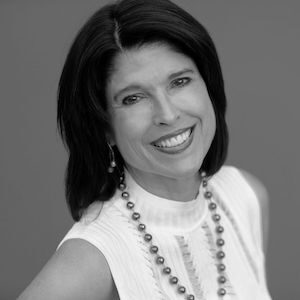 Recognition
Southern California Super Lawyers, Eight Years
Top 1000 IP Attorneys, World Trademark Review
Former Adjunct Professor of Music Law, Loyola Law School
Denver Law Journal, Senior Editor
Winner ASCAP Nathan Burkan Copyright Competition
Author of Registered Trademark: The Business Owners' Essential Guide to Brand Protection
Frequent Speaker including the Beverly Hills Bar Association; California Copyright Conference; E Marketing Association; Estate Planning Counsel
Founder of Brandaide.com and Host of the Brandaide Podcast
Bar Admissions
Oregon, 1978, California 1985, New York, 1989
Education
J.D. University of Denver College of Law, Cum Laude
M.A. Spiritual Psychology, University of Santa Monica
B.A. Louisiana Tech University, Magna Cum Laude
Associations and Activities
Past President and Board Member, California Copyright Conference
Association of Independent Music Publishers
International Trademark Association

Internet Committee 2016-2017
Emerging Issues Subcommittee 2010-2011;
ADR Programs Committee 2007-2009
Federal Court Mediator, U.S. District Court, Los Angeles