Practice Areas of Lisa B. Dubrow, Esq.
Lisa Dubrow is a special of-counsel to the Firm, admitted in the State of New York only. Lisa is a nationally recognized marketing, advertising and digital media lawyer whose practice is focused in the following areas:
Regulatory (state and federal): The review of advertising and marketing materials for compliance with state and federal laws, regulations, and industry guidelines pertaining to consumer protection and privacy. For example, ensuring compliance with CANSPAM, COPPA, TCPA, state consumer protection laws and State Attorneys General enforcement actions (such as under CalOPPA), and FTC Guidelines and enforcement.
Advertising Review: The review of advertising across all channels of marketing (direct mail, telemarketing, print, online and mobile) that is both competitively positioned and also truthful and accurate. This is accomplished by reviewing copy, product claims and substantiation, pricing issues, disclosures and disclaimers to help protect clients from false and misleading advertising claims and class action lawsuits.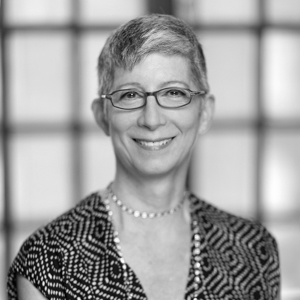 Digital Advertising and Technology: Negotiating and drafting IAB/AAAA and bespoke digital media buying agreements across channels (including search engine, social media, ad exchanges, and ad networks) such as ad services, data sharing, aggregation, cloud/data processing and analytics agreements on behalf of publishers and advertisers to help serve and optimize video and advertising campaigns. Assisting clients to help develop ecommerce and social media and buzz marketing strategies, native advertising and digital properties such as apps to help drive consumer traffic.
Data Privacy/Data Licensing: Counseling clients on their data collection practices (particularly through advertising tracking and analytics tools) in light of legal, regulatory and industry self- regulation guidelines, and assisting in the development and updating of privacy policies and terms of service, negotiating and drafting consumer data licensing agreements, reviewing associated vendor agreements to ensure that collected data is properly managed and stored by service providers and providing employee compliance training and advice on best practices.
Sweepstakes and Promotions: Counseling on how to properly structure consumer promotions for compliance with federal and state law and social media platforms, including drafting of official rules for sweepstakes and contests, and implementing associated administration requirements such as appropriate registrations and bonding in applicable states. Assisting with other types of promotions, including client loyalty programs, rebates, coupon and other promotional offers.